What is inside?
Rich in probiotics and fiber, raw organic sauerkraut made with: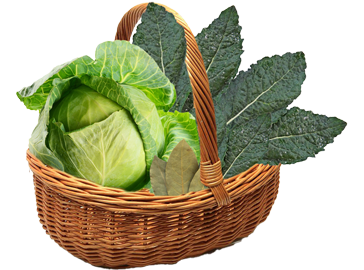 Organic Cabbage
Super crispy. Hand-cut, full of fiber, rich in vitamin K, vitamin C, vitamin B6, and potassium.
Organic Kale
Detoxifying. Full of essential vitamins and minerals like vitamin A, lutein, calcium and potassium.
Organic Bay Leaves
Imparts a fresh flavor with subtle hints of black pepper and Christmas tree pine.
Hymalayan Salt
Has over 80 minerals including potassium, iron, calcium and others that support detoxification.
Kosher Salt
Enables the fermentation and development of probiotics.